Precautions for the anticoagulant Pradaxa (dabigatran)
What is Pradaxa (dabigatran)? How does the drug work? What should be kept in mind when taking the drug? Let's analyze the article with SignsSymptomsList below to understand better about Pradaxa (dabigatran)!
Active ingredient: Dabigatran.
content
1. What is Pradaxa (dabigatran)?
Pradaxa is a prescription medication that contains the active ingredient dabigatran, which is used to dissolve blood clots to reduce the risk of blood clots occurring in the body. The drug is used in cases such as:
Reduces the risk of stroke and blood clots in patients with atrial fibrillation.
Treat blood clots in the veins of the legs (deep vein thrombosis) or lungs (pulmonary embolism) and reduce the risk of these conditions recurring.
2. Indications for taking Pradaxa (dabigatran)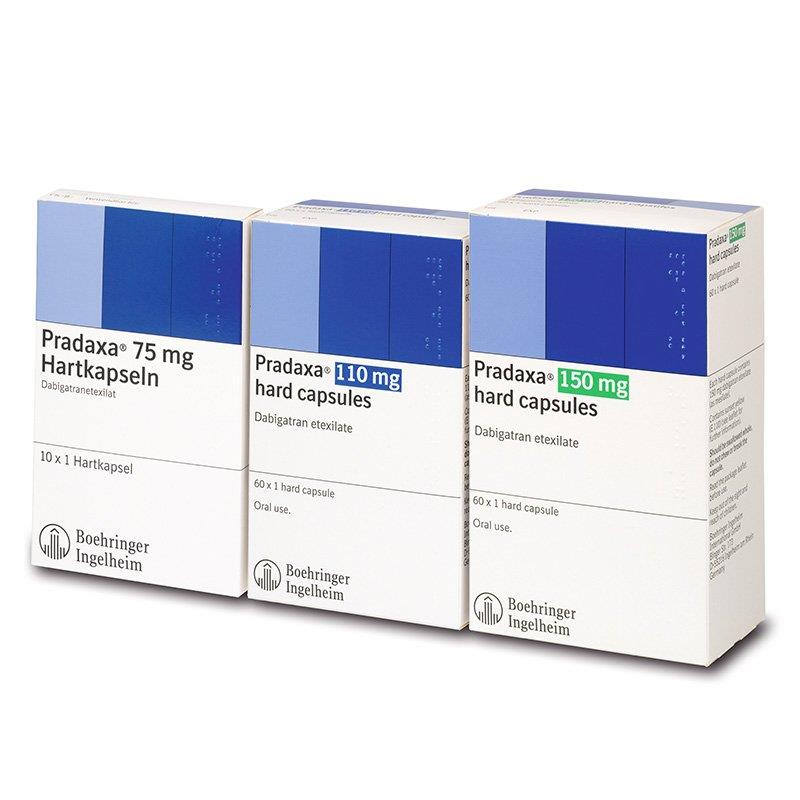 Reduces the risk of recurrent deep vein thrombosis and pulmonary embolism.
Prevention of venous thromboembolic events in adult patients who have undergone total hip or total knee replacement surgery.
Treatment of acute deep vein thrombosis and/or pulmonary embolism and prevention of related mortality.
Prevention of stroke and systemic embolism in adult patients with nonvalvular atrial fibrillation may include one or more risk factors (prior stroke or transient ischemic attack; age ≥75 years; heart failure) ; diabetes; hypertension).
3. In case of not using Pradaxa
Have a replacement heart muscle or use a prosthetic heart valve.
Severe renal impairment (creatinine clearance CrCl <30 ml/="">
Bleeding, either spontaneous or pharmacological impairment of hemostasis
Liver failure or liver disease is not expected to have any impact on life.
You are allergic to dabigatran or to any of the other ingredients in this medicine.
Trauma or excessive bleeding. Conditions may include gastrointestinal ulcers, malignancies, recent brain or spine injury, brain surgery, recent, suspected, or intracranial hemorrhage.
4. Instructions for taking Pradaxa (dabigatran)
4.1. How to use
Use exactly as directed by your doctor.
Take the medicine with a full glass of water
The drug can be taken with or without food.
Swallow the tablet whole. Do not break, chew, or empty the pellets out of the capsule.
4.2. Dosage
Prevention of venous thromboembolic events after knee replacement surgery.
+ Should be taken within 1-4 hours after surgery 1 tablet of 110 mg.
+ Continue 2 tablets x 1 time / day x 10 days.
Prevention of venous thromboembolism after hip replacement surgery
+ Should be taken within 1-4 hours after surgery 1 capsule 110mg.
+ Continue 2 tablets x 1 time / day x 28-35 days.
If hemostasis is still not achieved, delay initiation of treatment. If not taking the drug on the day of surgery: should start after that 2 tablets of 110mg, 1 time / day.
Reduce dose to 150 mg/day in patients with moderate renal impairment.
Prevention of stroke, systemic embolism, and reduction of vascular death in patients with nonvalvular atrial fibrillation
+ 150 mg x 2 times / day, long-term treatment.
Reduce dose to 110 mg twice daily in patients at increased bleeding risk.
Treat acute deep vein thrombosis and/or pulmonary embolism and prevent related death
+ 150 mg twice daily after treatment with an parenteral anticoagulant for at least 5 days.
Continue treatment for up to 6 months.
No dose adjustment is necessary in patients with renal impairment with creatinine clearance CrCl > 30 mL/min.
Prevention of recurrent DVT and/or PE and related deaths
+ 150mg x 2 times/day. Treatment may be prolonged depending on the individual patient's risk.
Note that the dosage is for reference only. Patients should take exactly what the doctor has prescribed. For children < 18="" age="" recommended="" report="" no="" use="" use="">
5. Side effects when taking Pradaxa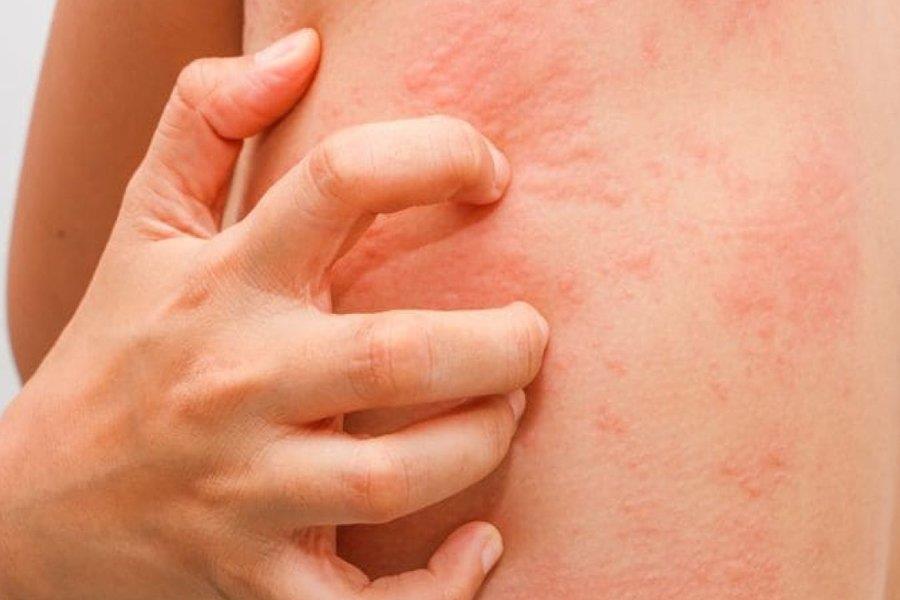 Common side effects from taking the drug include hives, rash, and itching.
Tell your doctor or seek medical help right away if you have any of the following symptoms of a serious allergic reaction after taking it:
Stomach ache.
Swelling in the face or tongue.
Chest pain or tightness.
Shortness of breath or wheezing.
Feeling dizzy or fainting.
Indigestion, stomach upset or burning.
6. Drug interactions with Pradaxa (dabigatran)
Prasugrel (Effient®)
Medicines containing heparin
Clopidogrel bisulfate (Plavix®)
Warfarin sodium (Coumadin®, Jantoven®)
Aspirin or products containing aspirin
Rifampin (Rifater®, Rifamate®, Rimactane®, Rifadin®)
Long-term (chronic) non-steroidal anti-inflammatory drugs (NSAIDs)
kidney problems, taking dronedarone (Multaq®) or ketoconazole (Nizoral®)
7. Precautions when taking Pradaxa (dabigatran)
Kidney problems
Ever had a stomach ulcer?
Ever had bleeding problems?
Are pregnant or planning to conceive
Currently breastfeeding or planning to breastfeed
Call your doctor or go to the hospital right away if you have signs or symptoms of bleeding:
Coughing up blood or blood clots
Abnormal gum bleeding
Frequent nosebleeds
Dark urine (hip or brown)
Sudden pain, swelling, or joint pain
Red or black (tarry-like) stools
Headache, feeling dizzy or weak
Vomiting blood or vomit that looks like "coffee grounds"
Patient has severe or unstoppable bleeding
There are bruises that occur for no reason or are getting bigger
Bleeding during menstruation or vaginal bleeding more than usual
8. For pregnant and lactating women
8.1. Pregnant women
There is currently no evidence to suggest a potential risk in pregnant women. You should avoid becoming pregnant during treatment with the drug. In the case of pregnancy, women should not be treated with Pradaxa unless the expected benefits outweigh the risks.
8.2. Breastfeeding period
There are currently no studies demonstrating the safety of this drug in this population. To prevent drug toxicity, it is best to discontinue breastfeeding.
9. Treatment for an overdose of Pradaxa (dabigatran)
9.1. Symptom
Overdosing after taking the drug can lead to hemorrhagic complications, which increases the patient's risk of bleeding.
9.2. To solve
In cases of suspected overdose, coagulation testing can help determine the risk of bleeding.
In case of bleeding complications, treatment should be discontinued and the cause of bleeding investigated.
Since dabigatran is excreted mainly by the renal route, adequate diuresis must be maintained.
Depending on the clinical situation, appropriate standard therapy, eg surgical hemostasis as indicated and blood volume replacement, should be performed.
Alternatively, fresh blood or fresh frozen plasma may be considered.
10. What to do when you miss a dose of Pradaxa
If you miss a dose of PRADAXA, take it as soon as you remember.
If it is less than 6 hours until your next dose, skip the missed dose.
Do not take two doses at the same time to make up for the missed dose.
11. How to store medicine
Close the bottle tightly immediately after taking the medicine.
Store the medicine at an appropriate temperature, preferably between 15-30°C.
Keep all other medicines out of reach of children and pets.
Keep the medicine in the bottle or blister to keep it dry (keep the capsule from getting wet).
Once the bottle is opened, the medicine can only be used for 4 months. If it has expired but still has medicine, please handle it safely before releasing it into the environment.
Pradaxa is an anticoagulant containing the active ingredient dabigatran. Because the drug is an anticoagulant, care should be taken in conditions that cause bleeding as this will lead to a high risk of bleeding. Call your doctor right away if you have any unusual conditions!