Tadimax drug: uses, dosage & what you need to know
What is Tadimax ? How is the drug indicated in pathological cases? How to use it and what to keep in mind throughout the course of taking the drug? Let's learn and analyze Tadimax with SignsSymptomsList through the article below!
Name of active ingredients: Crinum latifolium alkaloid, dried mixed extract, cinnamon and excipients.
content
1. What is Tadimax?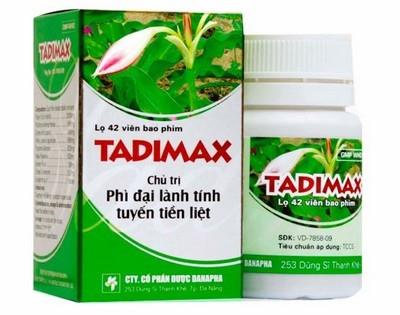 Tadimax is a drug derived from medicinal herbs, prepared in the form of film-coated tablets, containing the following active ingredients:
Crinum latifolium alkaloids 80 mg (corresponding to 2000 mg of Crinum latifolium L. Folium Crini latifolii )
Mixed dry powder 320 mg corresponds to:
Tri sample ( Rhizoma Anemarrhenae ) 666 mg
Emperor ( Cortex Phellodendrl ) 666 mg
Herba Leonuri japonicae 666 mg
Peaches ( Semen Pruni ) 83 mg
Cholera ( Rhizoma Alismatis ) 830 mg
Dahlia ( Radix Paconiae ) 500 mg
Cinnamon ( Cortex Cinmamomi ) 8.3 mg
2. Uses of Tadimax
Tadimax is indicated in a number of treatment cases:
Benign prostatic hypertrophy
Keep in mind that this is a prescription drug and should only be used under the direction of a doctor.
3. When Tadimax should not be used
The drug is contraindicated in the following cases:
Patients with hypersensitivity to any ingredient of the drug
Patients with complete urinary retention due to other causes
Pregnant and lactating women
4. Instructions for taking Tadimax
4.1. Dosage
Tadimax is a medicine prescribed by a doctor. Dosage should be adjusted according to the age and symptoms of each patient. The dose of the drug will vary from person to person. You should note that the doses shown below are for reference only . Therefore, you must not arbitrarily take but must strictly adhere to the dose that the doctor instructs.
The drug is taken 3 times / day, 2 tablets each time, continuously for 2 months or as prescribed by the doctor.
4.2. How to use
The drug is taken orally and taken after meals.
5. Tadimax drug side effects
Unwanted effects you may experience when using the drug:
The drug can cause mild and transient side effects such as gastrointestinal disturbances, itching, dizziness. These effects usually disappear after 3-5 days of taking the drug, in no case severe enough to stop taking the drug.
The drug does not affect pulse and blood pressure.
The drug does not change the PSA index, does not affect hematology and liver and kidney function
You should inform your doctor about any unwanted effects you experience while using the drug.
6. Drug interactions when taking Tadimax
The product is made from ingredients of herbal origin, there have been no cases of affecting the shared drugs. However, you should visit your doctor, list all the medications you are taking (including prescription and over-the-counter drugs, herbal medicines, and dietary supplements) and consult your doctor about the use of these drugs together. Tadimax (duration of use, dosage, ...).
If you experience any adverse reactions about taking Tadimax with the drugs you are using, you should go to the nearest medical facility for timely treatment.
You must not use the drug on your own without consulting your doctor.
7. Notes when taking Tadimax
You must not use the medicine after the expiry date indicated on the box, or when there is doubt about the quality of the medicine. Read the user manual carefully before use.
8. Special subjects when using Tadimax drug
8.1. Pregnant and lactating women
The drug is contraindicated for pregnant and lactating women.
Consult your doctor before taking the medicine.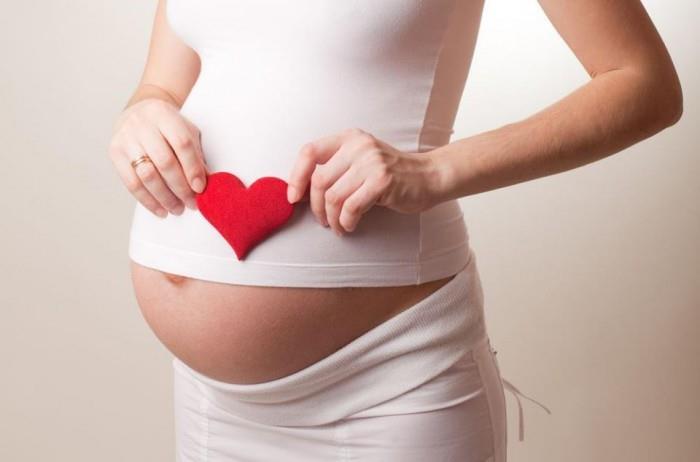 8.2. Drivers or operators of machinery
No effect on the ability to drive vehicles or use machines has been observed.
9. Handling of Tadimax drug overdose
When experiencing signs of suspected drug overdose, you should stop taking the drug and immediately go to the nearest medical facility for timely treatment.
10. Dealing with a missed dose of Tadimax
If you forget to take a dose, take it as soon as possible. However, if it is almost time for your next dose, skip the missed dose and take your next dose at the scheduled time. Do not take double the prescribed dose.
11. How to store Tadimax?
Store the medicine in a cool, dry place, at a temperature not exceeding 30oC, away from direct light.
Note: Keep out of reach of children and read instructions carefully before use.
Through this article, SignsSymptomsList has helped you answer the question of what Tadimax is, its uses, how to use it and what to keep in mind when using it. The use of the drug requires the guidance of the treating physician. In the process of using the drug, if any unwanted effects occur, please contact your doctor immediately for advice on the best solution!
Pharmacist Nguyen Hoang Bao Duy