Throat sores and things to know
Throat ulcers cause quite a lot of pain for sufferers. You must have tasted the pain of mouth sores, right? If there are sores in the throat, it will be extremely uncomfortable. Let's learn about this painful problem with SignsSymptomsList!
content
1. What is a sore throat?
Sore throats are sores in the throat. These sores can also form in the esophagus – the tube that connects the throat to the stomach – and also on the vocal cords. You can also get a sore throat from an injury or medical condition. These injuries and diseases destroy the lining of the pharynx, creating open and difficult-to-heal lesions.
Throat sores may become red and swollen. These lesions make it very difficult to eat, drink and talk.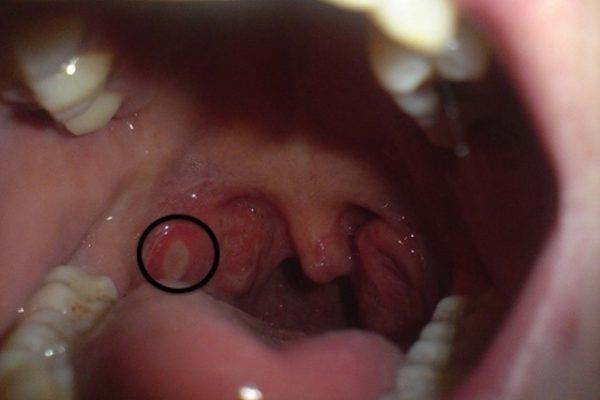 Sore throats are sores in the throat
2. Causes of sore throat
2.1 Throat sores can be caused by
Chemotherapy in cancer treatment
Infections caused by fungi, bacteria or viruses
Oropharyngeal cancer, which is cancer in the pharynx just behind the mouth
Hand, foot and mouth disease is common in children
2.2 Esophageal ulcers can be the result of
Gastroesophageal reflux disease (GERD), caused by frequent backflow of stomach acid into the esophagus
Infections in the esophagus caused by viruses
Stimulants like alcohol and some drugs
Chemotherapy to treat cancer
Vomiting too much
2.3 Vocal cord sores (also called granulomas) can be caused by
Excited by talking or singing too much
Recurrent respiratory tract infections
Breathing tube placed in the throat during surgery
3. How does a sore throat manifest?
You may have the following symptoms along with a sore throat. If you have these signs, see your doctor.
Sore mouth, mouth sores
White or red patches in the throat
Fever
Burning pain in the mouth or throat
Swollen mass in the neck
Difficulty moving jaw
Burning after the chest
Chest pain
4. How to treat sore throat?
The treatment given will be based on the cause of the sore throat. Treatment may include:
Antibiotics or antifungal medications prescribed by your doctor to kill bacteria or fungi
Pain relievers help relieve discomfort caused by sores
Throat gargles help relieve pain and promote wound healing
To treat ulcers in the esophagus, you may need to use medicines:
Drugs to reduce acid secretion, neutralize stomach acid
Antibiotics, antivirals to treat infections
Vocal cord sores are treated by:
Rest, limit the use of voice
Voice therapy remedies
Treatment of gastroesophageal reflux
Surgery if other treatments don't work
To relieve pain from sore throats, you can also try the following at home:
Avoid spicy, hot and sour foods. These foods can irritate the ulcer, causing more pain
Avoid using drugs that irritate the throat area such as aspirin, ibupogen, etc.
Drink cold water or use cold foods like ice cream to soothe sore throats
Drink lots of water every day
Ask your doctor if you should use throat rinses or anesthetics for sore throats
Cough with warm salt water
Do not smoke or use alcoholic beverages. These substances can further increase arousal.
5. Prevention of sore throat
There are some causes of throat ulcers that we may not be able to prevent such as cancer treatment. With other causes, there are ways to prevent as follows:
Reduce the risk of infection: Maintain good hygiene by washing your hands often daily – especially before meals and after using the toilet. Avoid contact with people who are sick. Try to be fully vaccinated.
Exercise and eat healthy: To prevent reflux, you need to control your weight. Being overweight can put pressure on your abdomen and push acid up your esophagus. Eat small meals instead of 3 meals a day. Avoid foods that trigger acid reflux, such as spicy, sour, greasy, and fried foods. Elevate the head of the bed when sleeping to keep acid from backing up from the stomach.
Adjust medications if necessary: Ask your doctor if any medications you are taking are causing sore throats. If so, your doctor may advise you to adjust the dose, use the medication, or switch to a different medication.
Say no to tobacco: Smoking increases the risk of cancer, one of the culprits of throat ulcers. Smoking also irritates the throat and weakens the valves that help prevent acid from backing up into the esophagus.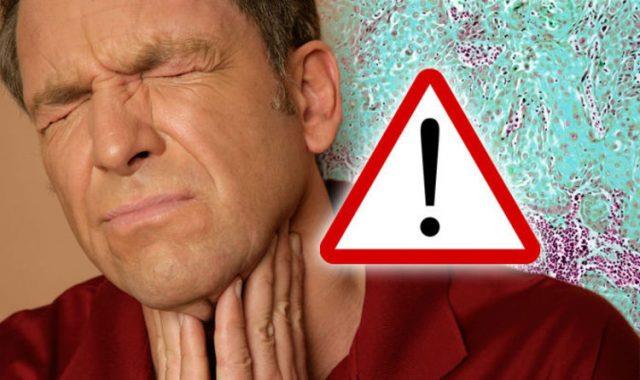 Preventing sore throat is extremely effective
Here's what you need to know about sore throats. This is a warning symptom of quite a few underlying diseases. So if you find that you have a sore throat, you need to see a doctor right away for the most thorough examination. Thank you for reading and following SignsSymptomsList's articles!
Doctor: Tran Thanh Long
Maybe you are interested :