What is an ear keloid? Can it be cured?
Many girls must really like to pierce their ears, right? However, you need to be careful because some people can easily form keloids due to their location. So what is a keloid earlobe? How to prevent and treat? Let's explore this issue with SignsSymptomsList in the following article.
content
1. What is a keloid?
A keloid is an overgrowth of scar tissue caused by damage to the surface of the skin. This condition is common after ear piercing. Keloids can form on both the earlobe and the ear cartilage. Keloids can vary in color from light pink to dark brown.
Read on to learn more about what causes keloids and how to get rid of them.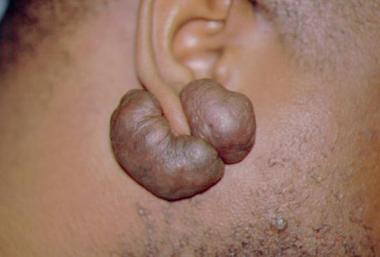 2. Keloid scars from ear piercing
Ear piercing doesn't sound like a big deal, but sometimes your body doesn't think so.
As the wound begins to heal, fibrous scar tissue replaces the old skin. Sometimes the body creates too much scar tissue, leading to keloids. This excess tissue begins to spread beyond the original wound, causing a swelling that is larger than the original puncture.
In the ear, a keloid is usually a small round mass that grows around the puncture site. Sometimes they appear very quickly, but usually they will form a few months after you have your ear pierced. Keloids may continue to grow slowly over the next several months.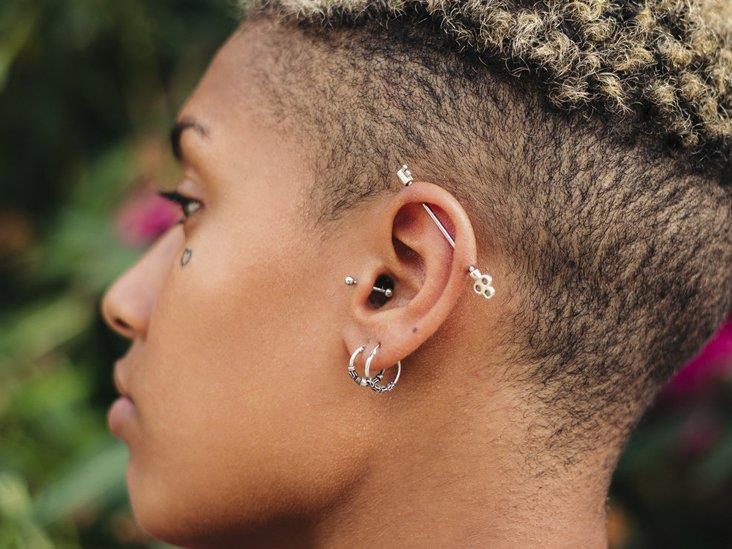 3. Other causes of ear keloid scars
Keloids can form as a result of any injury to the skin. Your ears can be damaged by:
surgical scars
Acne
chicken pox
insect bites
tattoo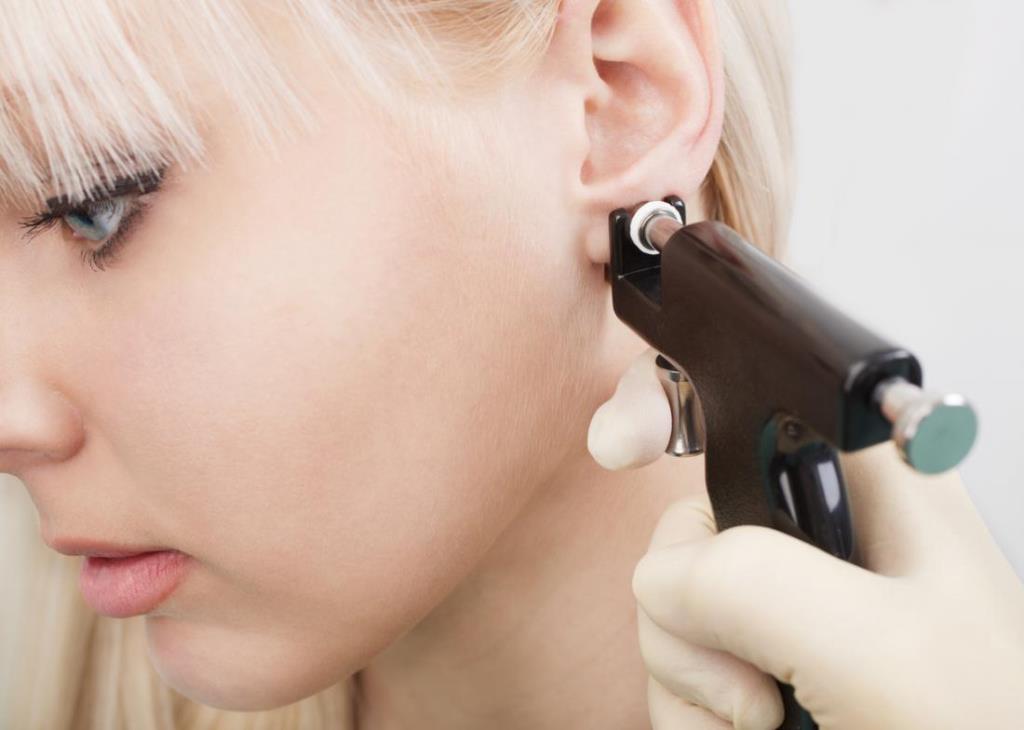 4. Who is prone to keloids?
Although anyone can develop keloids, certain people appear to be at higher risk due to a number of factors, such as:
Skin color. People with dark skin are 15 to 20 times more likely to develop keloids.
Genetic. You are more likely to get keloids if someone in your family has it.
Age. Keloids are more common in people under the age of 30.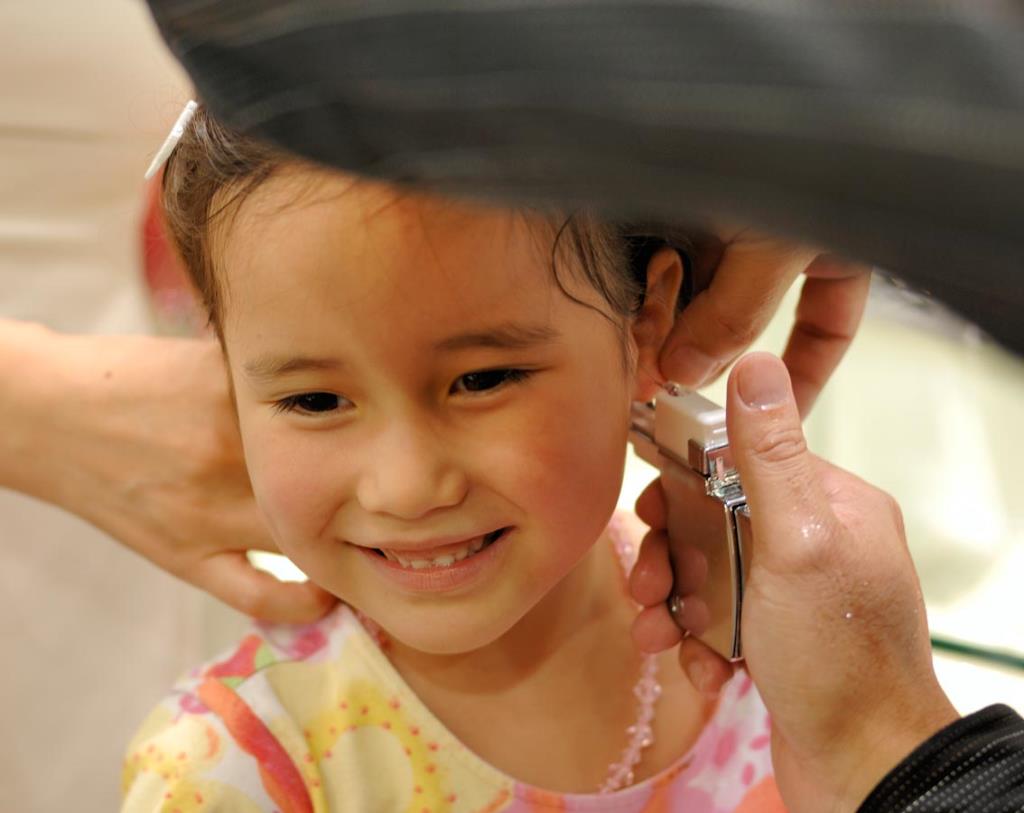 5. How to remove keloids from the ear?
Keloid scars are especially difficult to remove. Even when keloid scars are surgically removed, they tend to grow back later. Many dermatologists recommend a combination of different treatments for lasting results.
Removal surgery
The doctor can operate to remove the keloid with a scalpel. However, this will also create a new wound that has the potential to form a keloid. With surgical treatment alone, keloid scars will often recur. That's why your doctor will use additional methods to prevent keloids from recurring.
Pressure earrings
If you have had surgery to remove a keloid, your doctor may recommend that you wear a pressure earring. This type of earring puts some pressure on your ear, helping to prevent keloids from forming again after surgery.
However, pressure earrings can be very uncomfortable for most users. Patients need to wear the earrings 16 hours a day for 6 to 12 months.
Radiotherapy
Radiation therapy can reduce the size of keloids. This method is often used in conjunction with surgery.
Non-surgical methods
There are several non-surgical treatments you can try. While it may not be possible to completely remove a keloid, these options can significantly reduce a keloid.
Corticosteroid injection
Your doctor may inject medication directly into the keloid to help shrink it, relieve symptoms, and soften it. You will be given injections every 3 to 4 weeks until there is improvement.
About 50 to 80 percent of keloids shrink after injectable treatment. However, many people still have a relapse within the next 5 years.
Cryotherapy
Cryotherapy freezes the keloid. This method is most effective if combined with other treatments, especially injections. Your doctor may use 3 or more rounds of cryotherapy, before or after the injection.
Laser treatment
Laser treatment can reduce the size and color of keloids. As with most other treatments, laser treatment is often used in combination with other treatments.
Tie tie
This is a procedure that uses surgical sutures to tie around the base of the keloid. Over time, the thread will cut into the keloid and cause them to come apart. You will need a new stitch every 3 to 4 weeks until the keloid comes out.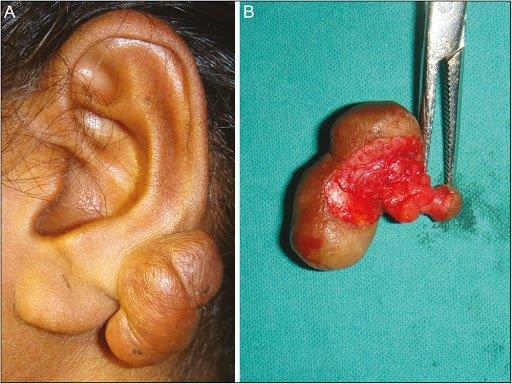 6. How to prevent ear keloid scars?
Keloids are difficult to treat completely. If you have keloids, you need to follow these guidelines to reduce the risk of keloids forming:
If you feel that the skin around your ear piercing is thickening, you need immediate intervention to prevent keloids. Remove earrings and consult your doctor about using pressure earrings.
If you have ever had keloid scars, don't get your ears pierced again.
If anyone in your family has keloids, see a dermatologist for advice before getting an ear piercing, tattooing or plastic surgery.
If you know you have a keloid and need surgery, tell your doctor. Your doctor may use special techniques to reduce your risk.
Take good care of the ear piercing or wound. Keeping the wound clean can help reduce the risk of scarring.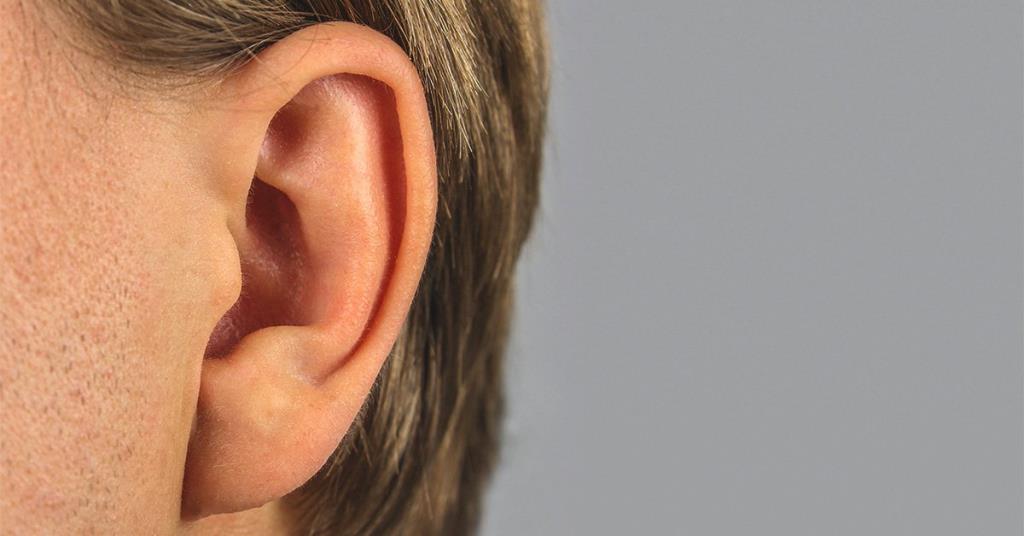 Keloid scars are difficult to treat completely. You need to see a doctor to get the best advice. People with keloids often have the best response to a combination of different treatments. Thank you for reading and following SignsSymptomsList's articles!
Dr. Tran Thanh Long