4 causes of nosebleeds while sleeping and how to control them effectively
Nosebleeds during sleep are usually not a serious problem. In most cases, the cause of this condition is the habit of picking the nose or the dryness of the nasal mucosa.
But if you have frequent nosebleeds, you need to see your doctor for a checkup. The following article will help you know the causes of nosebleeds and how to effectively control them.
Causes of nosebleeds while sleeping
There are many possible causes of nosebleeds while sleeping, such as:
Dry nose
When the lining of your nose gets dry, it becomes irritated and bleeds. Several causes can dry out your nose, such as a poor diet or low air temperature.
In this case, you should:
Use a humidifier in the bedroom at night, especially on cold days. This will help increase the humidity in the air in your room.
Use a saline nasal spray before going to bed to keep your nose moist.
Apply a thin layer of vaseline or antibiotic ointment such as neosporin to the inside of the nose with a cotton swab.
Nose picking
Nose picking is one of the most common causes of nosebleeds. Your fingernails can scratch the delicate blood vessel wall just below the surface of your nose, causing bleeding.
To avoid nose picking leading to nosebleeds while sleeping, you should:
Place a tissue near your bed to blow your nose instead of picking it.
If you often pick your nose while you sleep, wear gloves to avoid putting your fingers in your nose.
Wash your hands after each time you pick your nose. Having to get out of bed many times will force you to pay attention to this habit. At the same time, if you continue to pick your nose after washing your hands, your fingers are also cleaner and less likely to introduce bacteria.
Trim fingernails to reduce the risk of damaging blood vessels in the nose.

Allergy
Allergies can cause you to sniffle, sneeze, and have watery eyes. This can cause you to have nosebleeds, such as the following:
When the nose is itchy, scratching the nose can damage the blood vessels.
Constantly blowing your nose can burst blood vessels inside.
Steroid nasal sprays and other medicines used to treat allergy symptoms can dry out your nose.
In such cases, you should:
Blow your nose gently. Do not blow your nose too hard as it affects the inside of the nose.
Use a tissue containing moisturizer to blow your nose.
Check with your doctor to see if there is an alternative to steroid nasal sprays. For example, saline nasal sprays can also help clear a stuffy nose without making it dry.
Try to avoid allergens, such as pollen, mold, or pet dander.
Talk to your doctor about allergy prevention methods.
Infection
Sinusitis, colds, and other respiratory infections can damage the lining of the nose, leading to bleeding. Blowing your nose too often during an infection can also cause nosebleeds.
Other signs that you have an infection include:
Stuffy nose
Sneeze
Cough
Sore throat
Fever
Aches
Chills
In this case, you should:
Use saline nasal spray or use hot steam to relieve congestion
Drink plenty of water to loosen mucus in the nose and chest
Rest in place
If you have a respiratory infection, you may need antibiotics to treat it.
Tips to control nosebleeds at bedtime
According to Healthline, to stop bleeding, you follow these steps:
Sit or stand, tilt your head slightly forward. Do not tilt your head as this will cause blood to flow down your throat
Using a tissue or cloth, gently press the nostrils for 5 to 15 minutes
You can also put an ice pack on the bridge of your nose to stop bleeding faster
After 15 minutes, remove the towel to see if there is still bleeding. If the bleeding is still bleeding, repeat the steps above.
If the nosebleed lasts more than 30 minutes or you cannot stop the bleeding, seek medical attention immediately. If the bleeding has stopped, you will need to sit still for a few hours. You can also apply vaseline or antibiotic ointment to the inside of your nose with a cotton swab to moisten it and help it heal faster.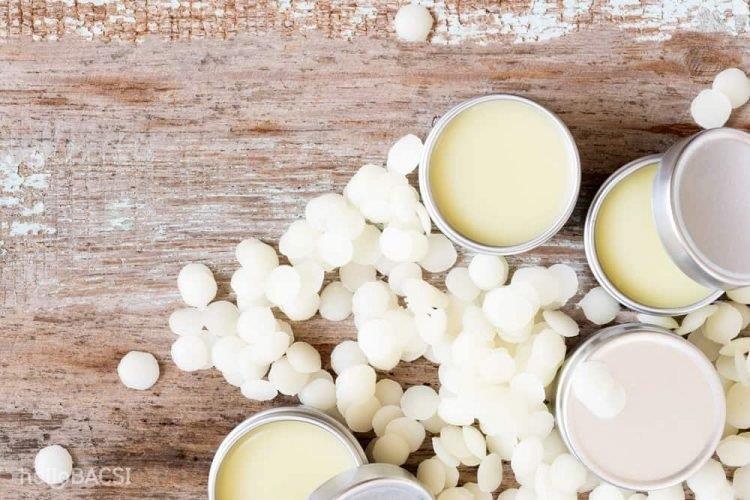 When should you see a doctor?
Usually, nosebleeds are not too serious. Therefore, you do not need to visit the doctor. However, if this happens often, you need to go to the hospital right away.
You also need to see a doctor if:
Heavy bleeding or unable to stop bleeding within 30 minutes
Pale, dizzy or tired when nosebleed
Nosebleeds that occur after an injury or surgery
There are other accompanying symptoms, such as chest pain
Difficulty breathing when nosebleed