4 reasons why your throat has red spots that you need to pay attention to
Your throat can be red for a variety of reasons. Most of them go away on their own without treatment.
However, in some cases, red bumps in the throat can be a sign of a more serious medical problem.
What causes red sore throat?
A red sore throat could be a sign of an infection or another health problem. In addition to the red bumps in your throat, you may also experience other symptoms, such as:
Sore throat
Swollen lymph nodes
Appearance of red spots on the roof of the mouth
White spots appear in the throat
Headache
Fever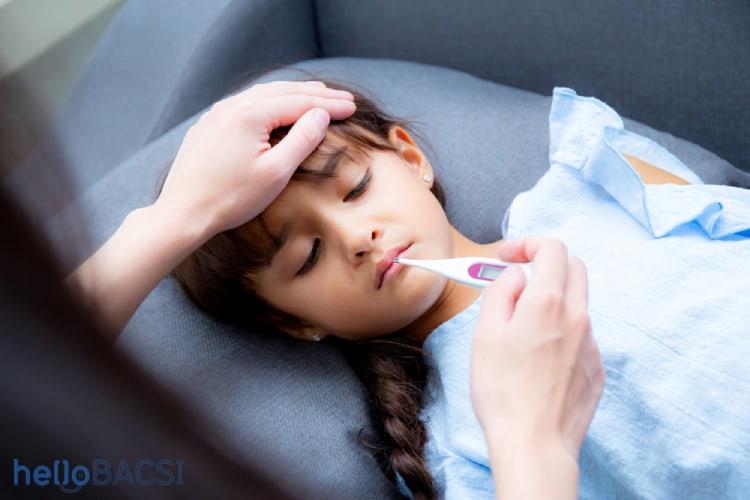 If you have any of the above symptoms, you should see your doctor to be diagnosed with the cause and treated.
Common causes of a red throat include:
Strep throat
Strep throat is an infection caused by Streptococcus bacteria. The main symptoms of the disease are pain and itching in the throat. Besides, red spots appearing on the back of the roof of the mouth can also be a sign of this disease.
Other symptoms of strep throat include:
Appearance of white patches in the throat
Swollen tonsils
Difficulty swallowing
Swollen lymph nodes
Fever
Headache
Body aches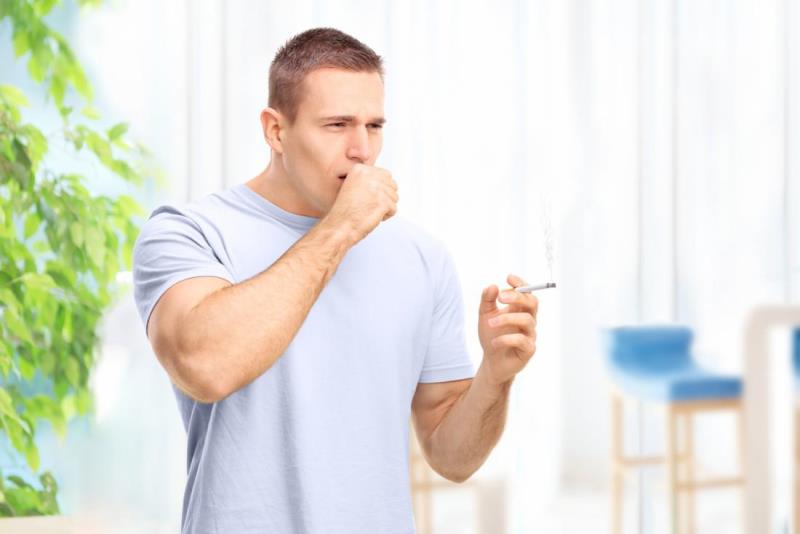 Herpangina's red sore throat
Herpangina is a viral infection that is common in children. It can cause herpes-like sores on the roof of the mouth and back of the throat. Other symptoms of herpangina include:
Unusual fever
Headache
Sore throat
Swollen lymph nodes
Neck pain
HFMD
Infectious hand, foot and mouth disease (HFM) is an illness caused by a viral infection. The disease can cause a rash on parts of the body such as the hands, feet, and mouth. Similar to herpangina, this disease can also form red spots and blisters in the throat.
HFM is easily spread by contact with the hands, stool, nasal mucus, and saliva of an infected person. Children under 5 years of age are the most at risk.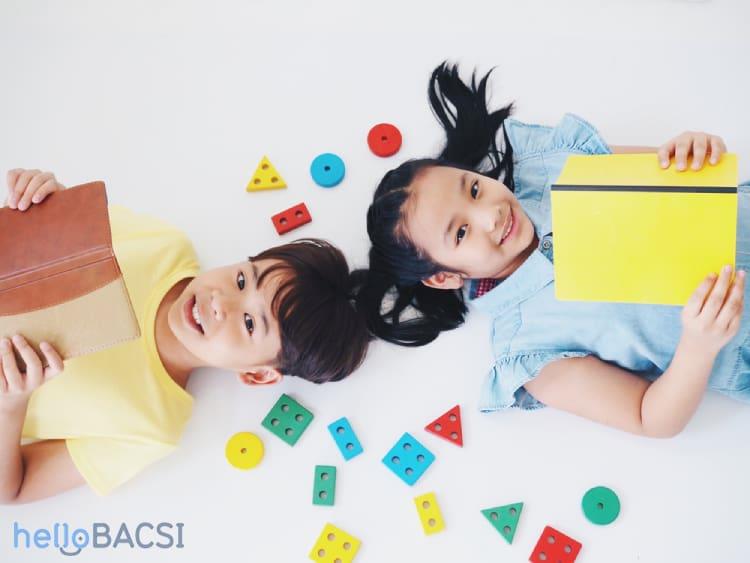 In addition to the symptoms mentioned above, hand, foot and mouth disease also has other symptoms such as:
Snivel
Sore throat
Fever
Tired
Anorexia
Muscle pain
Mouth cancer
Early symptoms of oral cancer include sores, red or white patches inside the mouth and throat, accompanied by persistent mouth pain and no signs of improvement. Age, diet, smoking and drinking habits can increase the risk of this disease.
Oral cancer is a potentially fatal disease. Therefore, early detection and treatment is extremely important.
You should see a specialist if you notice a red sore throat accompanied by the following symptoms:
The sores do not heal after a while
Difficulty swallowing
Lost weight
Occurrence of a tumor in the neck
Loose teeth
Feeling numb inside the mouth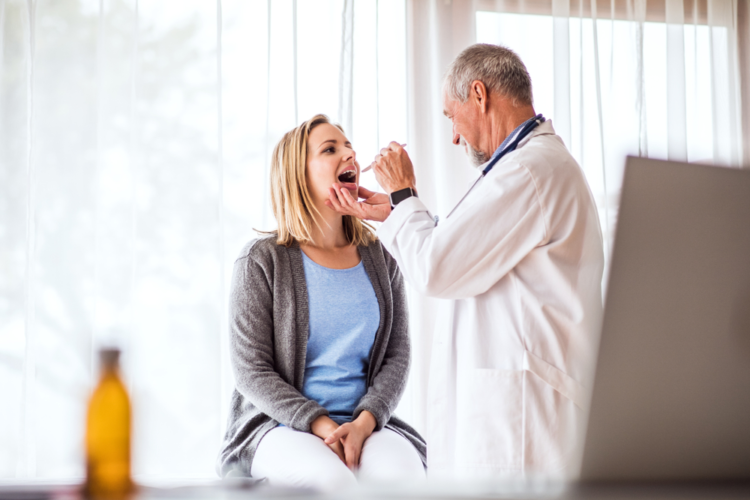 Diagnosis and treatment of red nodules in the throat
A red sore throat is treated based on its cause. Before treatment, doctors will conduct some tests and cultures to rule out other diseases with similar manifestations.
If your sore throat is caused by bacteria, your doctor will prescribe antibiotics. You will also be advised to take over-the-counter medications to relieve pain, reduce fever, and control other symptoms.
If you are diagnosed with a chronic or other medical condition, your doctor will advise you on the appropriate treatment. In cases where oral cancer is suspected, the doctor will conduct a biopsy to get an accurate conclusion. Surgery and chemotherapy are commonly used methods to treat oral cancer.
Red spots in the mouth and throat are completely treatable. In some cases, they will go away on their own after a while. Early diagnosis of the cause of the disease can increase the effectiveness of treatment. So, even if you don't feel any pain or discomfort, you should still contact your doctor if your throat is red.
Preventing the condition of the throat with red nodules
Here are some simple tips to help you avoid a red sore throat and improve overall oral hygiene:
Maintain oral health by brushing twice daily
Use mouthwash at least once a week
No smoking
If you have dry mouth due to medication, drink plenty of water, chew sugar-free gum and limit alcohol intake
Visit your dentist regularly.