Decompensated heart failure: Symptoms, diagnosis and treatment
Learn general
What is decompensated heart failure?
Decompensated heart failure is a clinical syndrome where there is a change in the structure or function of the heart that makes it unable to pump or store blood as it should, causing many serious symptoms that require immediate treatment.
Acute decompensated heart failure accounts for 80% of hospitalizations in people with chronic heart failure, the remaining 20% ​​is for first-time acute heart failure.
Symptom
Signs and symptoms of decompensated heart failure
As heart failure progresses to the decompensated stage, symptoms occur rapidly and become progressively worse. If the heart is not able to carry out its job of supplying blood throughout the body, you will feel tired, short of breath, chest pain, sometimes fainting. Other symptoms include:
Shortness of breath, cough when breathing hard, worse at night, especially when lying down
Chest pain
Tired
Sleep disorders
Concerned
Anorexia
Memory decline
Sweat a lot
Lower blood pressure
Fast heart beat
Concave edema
In older patients, a weakened immune system can make it difficult to recognize these symptoms. Therefore, if you see a loved one with unclear symptoms but don't know the cause, see your doctor as soon as possible. If not treated promptly, the symptoms become more and more obvious and affect quality of life, even life-threatening.
Reason
What is the cause of decompensated heart failure?
Decompensated heart failure that develops from chronic heart failure is the most dangerous condition because it cannot be successfully treated. In addition, other cardiovascular diseases are also likely to lead to this condition, such as: myocardial ischemia, coronary artery disease, heart valve disease, hypertension, arrhythmia...
There are a number of reasons why this can happen even if you don't have heart failure, including:
Severe infection
Pulmonary edema
Viral infections that affect the heart
Anaphylaxis
Cardiopulmonary bypass surgery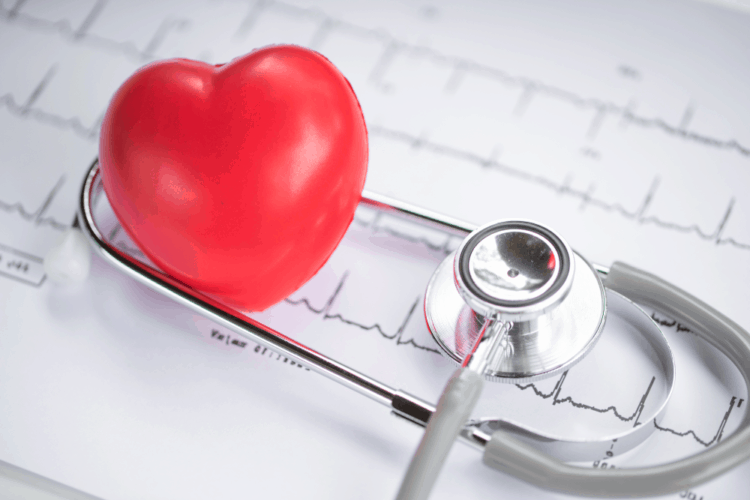 Diagnosis and treatment
The information provided is not a substitute for medical professional advice. Always consult your doctor.
What medical techniques help diagnose decompensated heart failure?
The doctor will first perform a physical examination, learn about the medical history, combine with some tests to make a diagnosis and prognosis. Tests that may be done are:
Blood tests
X-ray
CT scan
MRI scan
Stressful breathing therapy
Echocardiography
Electrocardiogram
Methods of treating decompensated heart failure
Medicine
Your doctor may prescribe some of the following medications to treat this condition:
Diuretics: help reduce blood volume, reduce the burden on the heart and reduce edema
Vasodilators: help lower blood pressure, can use ACE inhibitors, calcium channel blockers...
Cardiac drugs: used to increase the force of contraction of the heart muscle
Anticoagulants: help prevent the formation of blood clots, thereby preventing complications of heart attack and stroke.
Sedatives: used to reduce stress and anxiety in patients
Surgery
When decompensated heart failure is severe, the patient may be indicated for surgery based on the underlying cause. The types of surgery used to treat this condition include:
Coronary artery bypass surgery
Heart valve surgery
Implant defibrillator, ventricular assist device
Heart transplant
Prevent
What measures help prevent decompensated heart failure?
For people who have existing cardiovascular disease but have not progressed to heart failure, follow your doctor's treatment instructions and have regular check-ups to prevent the disease from getting worse.
In addition, lifestyle changes also help limit the occurrence of decompensated heart failure or make treatment more effective. You should:
Follow a healthy diet, limit daily salt intake to no more than 1.5g
Don't smoke or practice quitting
Exercise regularly
Lose weight and maintain a healthy weight
Always keep your mind comfortable, happy, limit stress in life
Routine cardiovascular check-up
SignsSymptomsList.com does not provide medical advice, diagnosis or treatment.